Исполнитель:
Ghostface Killah & Apollo Brown
Альбом:
The Brown Tape
Год:
2018
Треков:
11
Кодек:
mp3
Качество:
320kbps
1. Beware Of The Stare 02:31
2. Rise Of The Black Suits 02:33
3. I Declare War (feat. Masta Killa & RZA) 03:11
4. Blood On The Cobblestones (feat. U-God & Inspectah Deck) 03:35
5. The Center Of Attraction (feat. Cappadonna) 02:47
6. Enemies All Around Me 02:10
7. An Unexpected Call (feat. Inspectah Deck) 02:12
8. Rise Of The Ghostface Killah (feat. RZA) (free) 03:24
9. Revenge Is Sweet (feat. Masta Killa, RZA & Killa Sin) 03:15
10. Murder Spree (feat. Masta Killa, U-God, Killa Sin, Inspectah Deck) 03:54
11. The Sure Shot (Pt. 1 & 2) 03:36
Добавить комментарий
Комментарии:
Комментариев нет, будь первым, добавь комментарий прямо сейчас!
Альбомы в тему
Альбомы группы Ugly Heroes
Альбомы группы Wu-Tang Clan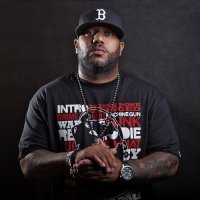 Erik Vincent Stephens родился 20-го июня 1980 года в Grand Rapids, Michigan, USA.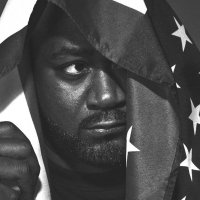 Dennis Coles родился 9-го мая 1970 года в Staten Island, New York, NY, USA.
Новости

23.09.2019
Apollo Brown анонсировал альбом «Sincerely, Detroit», выпустив сингл «God Help Me»

22.08.2019
Концерт Wu-Tang Clan в Москве переносится

06.08.2019
Ghostface Killah поделился обложкой и трек-листом будущего альбома

16.05.2019
В эту пятницу выйдет новый EP Wu-Tang Clan

09.05.2019
Cемплы в классических треках Ghostface Killah
Видео