Ghetto Inc. /
Хип-хоп новости / Jedi Mind Tricks выпускают новый альбом «With The Bridge & The Abyss»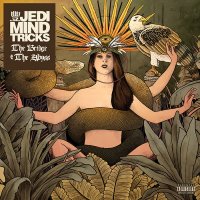 На днях группа Jedi Mind Tricks объявила о своём грандиозном возвращении. Новый альбом под названием «With The Bridge & The Abyss» выйдет 22-го июня, Stoupe и Vinnie Paz уже начали кампанию по продвижению альбома, выпустив первый сингл «San La Muerte».
Сингл тут же обзавёлся видеорядом, который снял Jimmy Giambrone, в нём Paz, на винтажный продакшен от Stoupe, рифмует вам в лицо прямо на кладбище.
Предыдущий релиз группы «The Thief & The Fallen» вышел в 2015 году. Видео на сингл «San La Muerte», а также треклист к новому альбому можно посмотреть ниже.
1. Al Bid-Aya feat. Yes Alexander
2. San La Muerte
3. Rashindun Caliphate
4. Freshco & Miz
5. When The Body Goes Cold
6. What She Left Behind
7. Death Toll Rising
8. Shed The Skin To Receive The World (Interlude)
9. Certified Dope feat. Eamon
10. Hell's Henchman
11. God Forsaken
13. Void Ritual (Interlude)
14. You Have One Devil But Five Angels
15. Marciano's Reign feat. Scott Stallone
17. The Letter Concerning The Intellect
18. Making A Killing feat. Thea Alana
19. What Falls Is Fallen (Interlude)
Датa публикации: 06.05.2018 02:08
Просмотров: 375
Добавить комментарий
Комментарии:
Комментариев нет, будь первым, добавь комментарий прямо сейчас!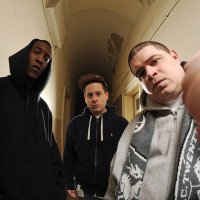 Сформировались в 1993 году в Philadelphia, Pennsylvania, USA.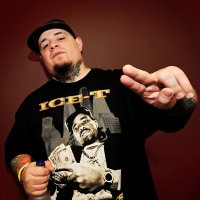 Vincenzo Luvineri родился 5-го октября 1977 года в Agrigento, Sicily, Italy.
Инфо

04.01.2008
Интервью с Jus Allah
Новости

31.10.2017


Heavy Metal Kings (Vinnie Paz & Ill Bill) - «Black God White Devil»

12.09.2016


Видео Vinnie Paz - «The Void»
Видео