Ghetto Inc. /
Хип-хоп новости / Madlib «Perseverance: The Remix CD»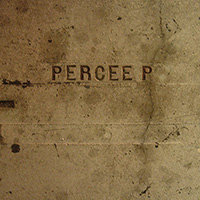 Не так давно
Madlib
уже работал над альбомом Percee P "Persevearance". Теперь, битмэйкер Stones Throw решил затмить сам себя, создав ремикс ко всему "Persevearance". "Perseverance: The Remix CD" выйдет 29 января.
Tracklist: 1. Put It On The Line (Remix); 2. 2 Brothers From The Gutter feat.
Diamond D
(Remix); 3. The Hand That Leads You (Remix); 4. Who With Me? (Remix); 5. NY (Interlude); 6. The Dirt And Filth feat.
Aesop Rock
(Remix); 7. Ghetto Rhyme Stories (Remix); 8. Legendary Lyricist feat.
Madlib
(Remix); 9. OX (Interlude); 10. Real Talk; 11. Throwback Drum Attack feat. Karriem Riggins (Remix); 12. No Time For Jokes feat. Chali 2na (Remix); 13. Last Of The Greats feat. Prince Po (Remix); 14. The Woman Behind Me (Remix).
Датa публикации: 28.12.2007 14:10
Просмотров: 6041
Добавить комментарий
Комментарии:
Комментариев нет, будь первым, добавь комментарий прямо сейчас!
Otis Jackson Jr. родился 24-го октября 1973 года в Oxnard, California, CA, USA.
Новости

26.11.2017


Blu, Madlib & MED воссоединились для EP «The Turn Up»

26.11.2016


Ранее не издававшийся сингл Jaylib (Madlib & J Dilla) - «Da Rawkus»
Видео