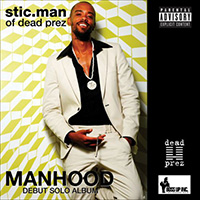 Участник группы
Dead Prez
, Stic.Man, выпустил свой сольный альбом Manhood. На релизе отметились такие люди, как M-1, Khujo Goodie и Young Noble. Продакшеном занимались Hi-Tek, Sol Messiah и Jwells.
Tracklist: 1. Year Of The Tiger; 2. Do It Big; 3. Hold Up (Skit); 4. Get Yo Hustle Up; 5. Black Girl Shine; 6. That's What Men Do; 7. Ball Or Fall; 8. Traffic Jam; 9. It's Nice Outside; 10. Reparations; 11. Coming Home; 12. Whatever Daddy Wants; 13. So Focused; 14. Independent Hustler; 15. Boss Up; 16. Traffic Jam (Radio Mix).
Датa публикации: 26.11.2007 18:26
Просмотров: 4792
Добавить комментарий
Комментарии:
Комментариев нет, будь первым, добавь комментарий прямо сейчас!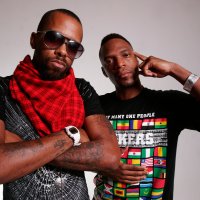 Сформировались в 1996 году в Brooklyn, New York, NY, USA.
Новости

23.04.2006


Dead Prez и The Outlawz вместе записывают новый альбом
Видео